Announcements
Subscribe to posts
from Henry Brown, K1WCC: 
I thought the exercise today went very well, at least from the standpoint of Falmouth ARES. Hope it all went well at the other Field Stations.
First, the following were present:
Henry, K1WCC   (operator)

Charlie, K1CB (operator)

Mel, KC1ELB    (operator)

Jay, WB4KYW

Marinna  (operator)

Bill, KC1NGO

Tim, W1TCD

Jim, KC1LMA

Andy, K7ADA

Gene, KX1C
We set up two stations 100 ft. apart in the east parking area of the Falmouth Hospital. Both stations used Spyder poles extended to their full length of 40 ft. The 2 meter station used a ladder line J-pole with two power sources-a deep cycle gel cell and a vehicle. The vehicle did most of the heavy lifting. Radio used was a Yaesu FT-2980 running the full 80 watts. All documentation was by pen and paper. The second station was intended to operate on 446.000 to test the capability of that band for Cape use. They used a homebrew ground plane and an ICOM IC-208 running full power on 440. They also used the vehicle for power. The 2 meter station set up a table and beach umbrella for shelter and the 440 station used their truck tailgate. Communications between these stations was on 146.520.
The weather was calm but overcast and muggy with occasional drops of rain. Setup started at about 0830 and took less than an hour. Charlie K1CB started net control duties at 1000. He was occasionally spelled by Henry  and Marinna, W1FX.
Propagation was surprisingly good. Noteworthy were our contacts with W2BTA on Nantucket with a good, readable signal, K1LRJ in Eastham, another good and readable signal, and K1WIT in Chatham, weak but readable. We had no problems working the Sandwich Field Station, JBCC station, and various home stations. Also noteworthy was the ability of the 440 station to contact the Sandwich Field Station on 446.000 with a good, readable signal. This opens up another possible avenue of communication. We will need to investigate what limitations we may have on 440 given the Space Force restrictions.
Exercise ended for us at 1130.
Some pictures are attached. Thanks to all who participated.
Henry Brown  K1WCC
Falmouth ARES EC
New Project - 10m Squalo Antenna:
In addition to the antenna construction, I was also using a new device to characterize the antenna--a NanoVNA-F, Vector Network Analyzer. This was a bit of a learning curve for me. I started by monitoring Return Loss, SWR, Resistance and Reactance; ultimately I replaced the Reactance trace with a Smith Chart. This allows you to visualize the adjustments in real time. I remember being introduced to Smith Charts in one of my transmission line classes many years ago in college. I think I've forgotten more than I knew. Kind of exciting to revisit the theory after so many (many) years! 
On to the antenna ....
The 10m Squalo is an extension of the previously documented 6 and 2 meter Squalo antennas. Parts were obtained from a pair of lawn chairs and some scrap, salvaged from my stockpile in the back yard. A single length of 7/8 OD x 72 inch tubing can be purchased from McMaster-Carr for a reasonable price if you don't have spare stock available to make the sides.
I tested two versions. The first version had a 4:1 step up transformer with a ferrite RF choke in a plastic box. The second version used a conventional gamma match. Bandwidth with both feed systems is about 700 KHz. The dimensions vary slightly as the wire used to connect the transformer feed effectively add to the element length.
( check out the pictures & comments below)
So, which version to build? 
The Gamma match requires more metal work, but is tune-able and slightly more efficient. It also requires more patience to tune!
The transformer version requires the matching box and some core winding in addition to the box construction. It is only slightly more lossy in the core.
Food for thought. Some details may be missing, contact WA1GPO for more information.
This is a nice antenna for casual operating or for our FARA round table gathering daily on 10m - 28411 @  11AM.  Join us and say hello--just an informal gathering.
 

The transformer version, with a temporary boom, dimensions are 45 x 46.5 inches 'square'.

 

Matching box - ferrite choke on top & 4:1 Balun on the bottom.

 

VNA representation of a sweep from 25-30Mhz., resonance is at 28.4Mhz. This is the transformer version.

 

Gamma match version, size is slightly larger - 46.5x52 inches. Gamma rod is 3/8 x 24 inches spaced 2.5 inches C-C from the element. The gamma match element is fabricated from a piece of RG-8 coaxial cable. The shield is removed and the center conductor with the polyethylene dielectric is inserted into the 3/8 gamma rod to form the variable capacitor. The conductor extends 2.75 inches beyond the rod at the feed point. The rod is shorted to the element at about 17 inches.




 

 

The coaxial feed point can be fabricated from an SO-239 and some scrap aluminum. I also incorporated a coaxial RF choke into the feed, 17 turns of RG-8X wound on the 1.25 inch O.D. PVC pipe, again, what I had available. Element contacts are SS sheet metal screws and the elements are fastened to the PVC T's with aluminum pop rivets.

 

Final set-up in my shop. Take note of the stock and supplies in the background.

 

Final tuning of the Gamma match version. Note the SWR and the Z. Return loss is -35dB. Think of it this way ... RL is the highest at the frequency where most if the applied power is radiated (not reflected). Note also the spiral on the Smith Chart. The center of the chart is normalized at 50 +/- j0, that is 50 ohms resistive ... right where we are.
FARA is making use of the Zoom virtual meeting software to hold member and director meetings.  Information regarding the meetings and links to the Zoom sessions are sent to members via the FARA email list.
Lee Thomas, NQ1L, FARA Volunteer Examiner (VE) Coordinator has arranged for the use of a facility that allows for proper social distancing.   Examinations are now available on the 2nd Saturday of the month by reservation only.  Contact Lee Thomas at NQ1L38 at gmail.com to schedule an examination
Field day for FARA is normally a team effort involving putting up 4 antenna towers, running cables, setting up stations, and operating for the 24 hour period using generator power.  It is also one of the main social events for the club with a Saturday cookout and a Sunday breakfast.
The COVID-19 crisis means that Field Day 2020 will be entirely different.  Club members will operate individually from home, portable, or mobile stations.  The individual station scores will be aggregated to compute a club total score.  The social and teamwork aspects of Field Day will be missing.
Many of the individual club member stations are participating in our real-time
Field Day 2020 score tracking web site
.  Anyone can follow the progress of these stations by going to
http://www.mcdigital.com
.  The main page shows the status of members who are participating.  Clicking on a member's callsign will display details about that member's Field Day contacts.
Amateur Radio Field Day is the largest gathering of communicators on the face of the earth.  This year's field day is likely to have more stations on the air than ever, due to the inability of most clubs to gather and operate a common station.  






The NEQP is a great time to check out antenna systems and offers a moderately paced opportunity to work new states and countries.   You'll find a wide variety of participants, from newcomers to experienced contesters, all interested in making contacts with New England stations.
With travel restrictions we do not expect to have activity from mobile stations but hope we can generate a big increase in home station activity.   Our goal is to get every one of the 67 counties in New England on the air so we hope you will encourage your members to join in the fun!   Even if you can join the fun for a couple of hours, we'd appreciate it!   
Will you be QRV?   Let us know with a message to info@neqp.org
The New England QSO Party is 20 hours long overall, in two sections with a civilized break for sleep on Saturday night.  It runs from 4pm Saturday, 2 May until 1am Sunday, 3 May, then 9am Sunday until 8pm Sunday.  Operate on CW, SSB and/or digital modes on 80-40-20-15-10 meters.   For each QSO you'll give your callsign, a signal report and your county/state.   Top scorers can earn a plaque and everyone who sends in a log will get a certificate.  The goal is to work stations anywhere in the world - and their goal is to work New England stations, so you'll be very popular!


Last year we had logs from almost 200 New England stations and 450 more from around the country and world. 
The full rules are here ->  
http://www.neqp.org/rules.html


The 2019 results were posted last weekend  ->  
http://www.neqp.org/results.html


It's just three weeks until the 2020 NEQP.   Please make some QSOs even if you don't want to send in a log!


Thanks!
   73 Tom/K1KI
Amateur radio operators worldwide are recognizing the incredible work of medical people during this crisis, and helping spread the word to "
Stay At Home"
 , in a series of special event stations.  Stations are operating with special calls designed to send messages of support.  Some examples are; ON4HEROES, CR2STAYHOME, OQ4ANGELS, OH0STAYHOME, and OR8STAYHOME.  
Operators created special QSL cards, such as the one shown below:
FARA has made a number of changes due to the COVID-19 virus issue:
Monthly member's meetings - Physical meetings are canceled until further notice.  The EOC meeting room is not currently available.  The March meeting was held via the 147.375 repeater.  Members will be notified via email when regular meetings resume.
FARA director's meetings - Physical director's meetings are canceled until further notice.  Meetings may be held using virtual tools or via email.
VE Sessions - VE sessions are canceled until further notice.  Email Lee, NQ1L, at 

nq1l38(at)gmail.com for the status of VE meetings

Field Day - The ARRL is currently evaluating the possibility of conducting Field Day.  Members will be notified via email if Field Day is canceled, or changed, due to the virus issue.
Trailer Project - The trailer project is on-hold.  The base fire station is not currently available for use.  Members will be notified via email when the trailer project is able to proceed.
FARA Nets - All FARA regularly scheduled nets are proceeding as scheduled.  In addition, Jim, WA1GPO, stated an informal 10M session on 28.411 at 1100 local
Ralph, N1YHS, and his crew did a great job teaching the material to the attendees.  As a result, all five passed the Sunday afternoon exam.  
The new Hams are:


Listen for them on the air and welcome them to ham radio and FARA.
Foundation for Amateur Radio Invites 2020 - 2021 Scholarship Applications
The Foundation for Amateur Radio Inc. (FAR) has invited applications for the 2020 - 2021 academic year for the scholarships it administers. Applications must be submitted via the online form. Several questions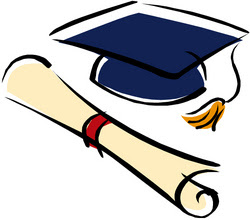 ask for essay responses. The deadline for initial submissions is April 30, 2020. Applicants may amend their applications until May 7.
All applicants must hold a valid amateur radio license and be enrolled or accepted for enrollment at an accredited university, college, or technical school. Applicants attending school outside the US must provide a brochure describing the school. Students do not apply for specific scholarships; each application will be considered for all of the scholarships for which the applicant is qualified. Quarter Century Wireless Association (QCWA) scholarships and the Chichester Memorial Scholarship all require recommendations to be awarded.
Data entered onto the application goes directly into an encrypted, password-protected PDF file available only to the review committee. No part of the application is stored online.
More information is available on the FAR website, or contact Dave Prestel, W8AJR, telephone 443-812-4403.