Announcements
Subscribe to posts
FARA is making use of the Zoom virtual meeting software to hold member and director meetings.  Information regarding the meetings and links to the Zoom sessions are sent to members via the FARA email list.
Lee Thomas, NQ1L, FARA Volunteer Examiner (VE) Coordinator has arranged for the use of a facility that allows for proper social distancing.   Examinations are now available on the 2nd Saturday of the month by reservation only.  Contact Lee Thomas at NQ1L38 at gmail.com to schedule an examination
Field day for FARA is normally a team effort involving putting up 4 antenna towers, running cables, setting up stations, and operating for the 24 hour period using generator power.  It is also one of the main social events for the club with a Saturday cookout and a Sunday breakfast.
The COVID-19 crisis means that Field Day 2020 will be entirely different.  Club members will operate individually from home, portable, or mobile stations.  The individual station scores will be aggregated to compute a club total score.  The social and teamwork aspects of Field Day will be missing.
Many of the individual club member stations are participating in our real-time
Field Day 2020 score tracking web site
.  Anyone can follow the progress of these stations by going to
http://www.mcdigital.com
.  The main page shows the status of members who are participating.  Clicking on a member's callsign will display details about that member's Field Day contacts.
Amateur Radio Field Day is the largest gathering of communicators on the face of the earth.  This year's field day is likely to have more stations on the air than ever, due to the inability of most clubs to gather and operate a common station.  






The NEQP is a great time to check out antenna systems and offers a moderately paced opportunity to work new states and countries.   You'll find a wide variety of participants, from newcomers to experienced contesters, all interested in making contacts with New England stations.
With travel restrictions we do not expect to have activity from mobile stations but hope we can generate a big increase in home station activity.   Our goal is to get every one of the 67 counties in New England on the air so we hope you will encourage your members to join in the fun!   Even if you can join the fun for a couple of hours, we'd appreciate it!   
Will you be QRV?   Let us know with a message to info@neqp.org
The New England QSO Party is 20 hours long overall, in two sections with a civilized break for sleep on Saturday night.  It runs from 4pm Saturday, 2 May until 1am Sunday, 3 May, then 9am Sunday until 8pm Sunday.  Operate on CW, SSB and/or digital modes on 80-40-20-15-10 meters.   For each QSO you'll give your callsign, a signal report and your county/state.   Top scorers can earn a plaque and everyone who sends in a log will get a certificate.  The goal is to work stations anywhere in the world - and their goal is to work New England stations, so you'll be very popular!


Last year we had logs from almost 200 New England stations and 450 more from around the country and world. 
The full rules are here ->  
http://www.neqp.org/rules.html


The 2019 results were posted last weekend  ->  
http://www.neqp.org/results.html


It's just three weeks until the 2020 NEQP.   Please make some QSOs even if you don't want to send in a log!


Thanks!
   73 Tom/K1KI
Amateur radio operators worldwide are recognizing the incredible work of medical people during this crisis, and helping spread the word to "
Stay At Home"
 , in a series of special event stations.  Stations are operating with special calls designed to send messages of support.  Some examples are; ON4HEROES, CR2STAYHOME, OQ4ANGELS, OH0STAYHOME, and OR8STAYHOME.  
Operators created special QSL cards, such as the one shown below:
FARA has made a number of changes due to the COVID-19 virus issue:
Monthly member's meetings - Physical meetings are canceled until further notice.  The EOC meeting room is not currently available.  The March meeting was held via the 147.375 repeater.  Members will be notified via email when regular meetings resume.
FARA director's meetings - Physical director's meetings are canceled until further notice.  Meetings may be held using virtual tools or via email.
VE Sessions - VE sessions are canceled until further notice.  Email Lee, NQ1L, at 

nq1l38(at)gmail.com for the status of VE meetings

Field Day - The ARRL is currently evaluating the possibility of conducting Field Day.  Members will be notified via email if Field Day is canceled, or changed, due to the virus issue.
Trailer Project - The trailer project is on-hold.  The base fire station is not currently available for use.  Members will be notified via email when the trailer project is able to proceed.
FARA Nets - All FARA regularly scheduled nets are proceeding as scheduled.  In addition, Jim, WA1GPO, stated an informal 10M session on 28.411 at 1100 local
Ralph, N1YHS, and his crew did a great job teaching the material to the attendees.  As a result, all five passed the Sunday afternoon exam.  
The new Hams are:


Listen for them on the air and welcome them to ham radio and FARA.
Foundation for Amateur Radio Invites 2020 - 2021 Scholarship Applications
The Foundation for Amateur Radio Inc. (FAR) has invited applications for the 2020 - 2021 academic year for the scholarships it administers. Applications must be submitted via the online form. Several questions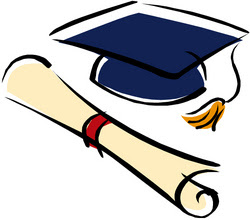 ask for essay responses. The deadline for initial submissions is April 30, 2020. Applicants may amend their applications until May 7.
All applicants must hold a valid amateur radio license and be enrolled or accepted for enrollment at an accredited university, college, or technical school. Applicants attending school outside the US must provide a brochure describing the school. Students do not apply for specific scholarships; each application will be considered for all of the scholarships for which the applicant is qualified. Quarter Century Wireless Association (QCWA) scholarships and the Chichester Memorial Scholarship all require recommendations to be awarded.
Data entered onto the application goes directly into an encrypted, password-protected PDF file available only to the review committee. No part of the application is stored online.
More information is available on the FAR website, or contact Dave Prestel, W8AJR, telephone 443-812-4403.
In lieu of the traditional Christmas Party, FARA will hold a Holiday Brunch at the Sea Crest Beach Hotel.  The cost will be $23 per person, paid at the door.  The FARA brunch will be held on January 4, 2020 from 8 am to 10 am, located in a private room with a great view of Buzzards Bay.  The Sea Crest is known for their wonderful brunches, so plan to attend--reserve the morning of January 4 now.
Representative David Vieira, KB1QND, made a presentation on the impact of the Distracted Driving Bill, H4203, on amateur radio mobile operation at the November 23, 2019 FARA meeting.  Radio operation for public safety and emergency purposes is specifically exempted from the "hands free" requirement.  This includes events such as the Falmouth Road Race, Cape Cod Marathon, ARES events and the like.
In addition, there is a provision in existing law that appears to allow "one-handed" use of a federally licensed 2-way radio.  (MGL Title XIV, Chapter 90, Section 13).  The provision appears to exempt amateur radios from the "hands free" requirement, but this needs to be clarified.
Representative Vieira also suggested that we organize a statewide "Ham Radio Day" with educational exhibits and operating activities setup in the State House.
UPDATE:
From General Counsel of Joint Committee on Transportation:
COMMUNICATION RECEIVED FROM:
General Counsel of the Joint Committee on Transportation, via the EMA and WMA ARRL Section Managers:
Thank you very much for the chance to speak earlier concerning H4203,
the distracted driving legislation that is now before the Governor. It
is the Committee's view that the legislation does not alter, amend or
limit existing language in section 13 of chapter 90 of the General Laws
that expressly permits use of a "federally licensed 2–way radio"
provided that "1 hand remains on the steering wheel at all times." 
I have reproduced GL 90:13 below and highlighted the relevant provision.
Section 13: Safety precautions for proper operation and parking of
vehicles and buses
Section 13. No person, when operating a motor vehicle, shall permit to
be on or in the vehicle or on or about his person anything which may
interfere with or impede the proper operation of the vehicle or any
equipment by which the vehicle is operator or controlled, except that a
person may operate a motor vehicle while using a federally licensed
2–way radio or mobile telephone, except as provided in sections 8M,
12A and 13B, as long as 1 hand remains on the steering wheel at all
times. No person having control or charge of a motor vehicle, except a
person having control or charge of a police, fire or other emergency
vehicle in the course of responding to an emergency or a person having
control or charge of a motor vehicle while engaged in the delivery or
acceptance of goods, wares or merchandise for which the vehicle's engine
power is necessary for the loading or unloading of such goods, wares or
merchandise, shall allow such vehicle to stand in any way and remain
unattended without stopping the engine of said vehicle, effectively
setting the brakes thereof or making it fast, and locking and removing
the key from the locking device and from the vehicle. Whenever a bus
having a seating capacity of more than seven passengers, a truck
weighing, unloaded, more than four thousand pounds, or a tractor,
trailer, semi-trailer or combination thereof, shall be parked on a way,
on a grade sufficient to cause such vehicle to move of its own momentum,
and is left unattended by the operator, one pair of adequate wheel
safety chock blocks shall be securely placed against the rear wheels of
such vehicle so as to prevent movement thereof. The provisions of the
preceding sentence shall not apply to a vehicle equipped with positive
spring-loaded air parking brakes. No person shall drive any motor
vehicle equipped with any television viewer, screen or other means of
visually receiving a television broadcast which is located in the motor
vehicle at any point forward of the back of the driver's seat, or which
is visible to the driver while operating such motor vehicle. Whoever
operates a motorcycle on the ways of the commonwealth shall ride only
upon the permanent and regular seat attached thereto, and he shall not
carry any other person, nor allow any other person to ride, on such
motorcycle unless it is designed to carry more than one person, in which
case a passenger may ride upon the permanent and regular seat if such
seat is designed for two persons, or upon another seat which is intended
for a passenger and is firmly attached to the motorcycle to the rear of
the operator if proper foot rests are provided for the passenger's use,
or upon a seat which is intended for a passenger and is firmly attached
to the motorcycle in a side car. No person shall operate a motor
vehicle, commonly known as a pick-up truck, nor shall the owner permit
it to be operated, for a distance more than five-miles, in excess of
five-miles per hour, with persons under twelve years of age in the body
of such truck, unless such truck is part of an official parade, or has
affixed to it a legal ''Owner Repair'' or ''Farm'' license plate or a
pick-up truck engaged in farming activities. No person, except
firefighters or garbage collectors, or operators of fire trucks or
garbage trucks, or employees of public utility companies, acting
pursuant to and during the course of their duties, or such other persons
exempted by regulation from the application of this section or by
limited application by special permit granted by the selectmen in a town
or of the city council in a city, shall hang onto the outside of, or the
rear-end of any vehicle, and no person on a pedacycle, motorcycle,
roller skates, sled, or any similar device, shall hold fast or attach
the device to any moving vehicle, and no operator of a motor vehicle
shall knowingly permit any person to hang onto or ride on the outside or
rear-end of the vehicle or streetcar, or allow any person on a
pedacycle, motorcycle, roller skates, sled, or any similar device, to
hold fast or attach the device to the motor vehicle operated on any
highway. No person or persons, except firefighters acting pursuant to
their official duties, or a person exempted by regulation from the
application of this section or by application by special permit granted
by the board of selectmen in a town or by the city council in a city,
shall occupy a trailer or semi-trailer while such trailer or
semi-trailer is being towed, pushed or drawn or is otherwise in motion
upon any way. No person shall operate a motor vehicle while wearing
headphones, unless said headphones are used for communication in
connection with controlling the course or movement of said vehicle.
General Counsel
Joint Committee on Transportation
State House Room 134 Boston, MA 02133